Law Freedom
Category: /General/

(7 views)
0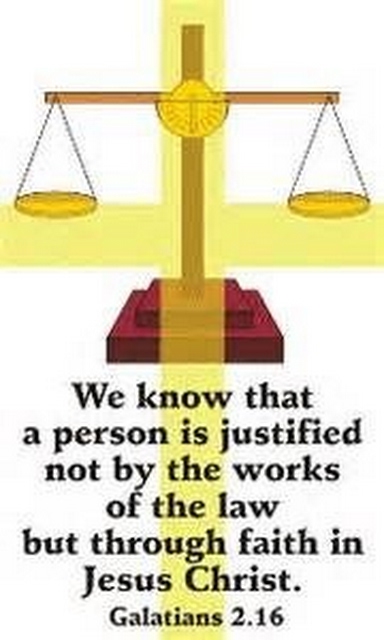 We ourselves are Jews by birth,
And not as Gentile sinners;
As we sojourn on planet earth,
Spiritually beginners.
We are not justified by deeds,
Rather in faith through Jesus Christ;
Through the Father for our needs,
Because Jesus was sacrificed.
In Jesus Christ we do believe,
In order to be justified;
Eternal life that we receive,
Because of whom was crucified.
It is not by works of the Law,
Rather faith as we endeavor;
That erases every little flaw,
Steadfastness that will not sever.
We have been found to be sinners,
But Christ is not servant of sin;
As confession makes us winners,
Cleansing of corruption within.
If I rebuild what I tore down,
I prove to be a transgressor;
The reason why I wear a frown,
So I must be a confessor.
Through the Law I died to the Law,
So that I might live with the Lord;
Upon the time that He may call,
For being with in one accord.
With Christ I have been crucified,
It is no longer I who live;
I am considered bona-fide,
That God is willing to forgive.
For in the flesh that I live now,
Is my faith in the Son of God;
And knowing that His love is how,
I can show to honor and laud.
I do not nullify His grace,
And the Law brings you righteousness,
No purpose for Christ to embrace,
His death would not bring godliness.
Copyright ©2021 Richard Newton Sherrer
---
Favorite
Favorite
Comment
Comment
Share
Share
Report an item by sharing it with support.
© individual authors and creators. Create, Share and Profit at
etastic.com
.