Christ versus Heresy
Category: /General/

(7 views)
0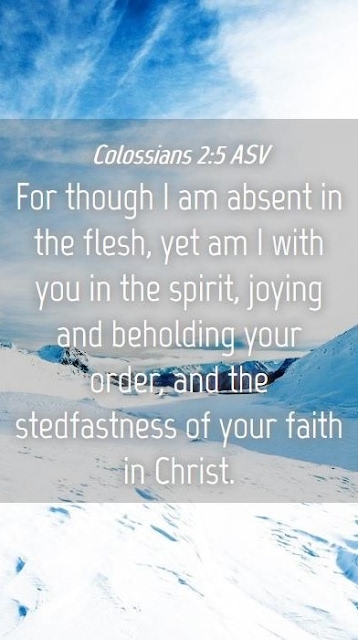 Know of how great a struggle,
All of those who have not seen;
Face to face with the trouble,
Of the conflict that has been.
That your heart be encouraged,
And knit together in love;
Never to be discouraged,
By any events thereof.
Reach for wealth of assurance,
Having the understanding;
To persevere endurance,
What the Lord is commanding.
The secret of God is Christ,
Of hidden all the treasure;
Wisdom and knowledge enticed,
For your spiritual pleasure.
So nobody may delude,
Should they try to beguile;
As someone may have argued,
Of a holy lifestyle.
Maybe absent in the flesh,
I rejoice with faith in Christ;
Because my spirit is fresh,
Steadfast in the sacrificed.
Copyright ©2021 Richard Newton Sherrer
---
Favorite
Favorite
Comment
Comment
Share
Share
Report an item by sharing it with support.
© individual authors and creators. Create, Share and Profit at
etastic.com
.