Promised Restoration
Category: /General/

(10 views)
0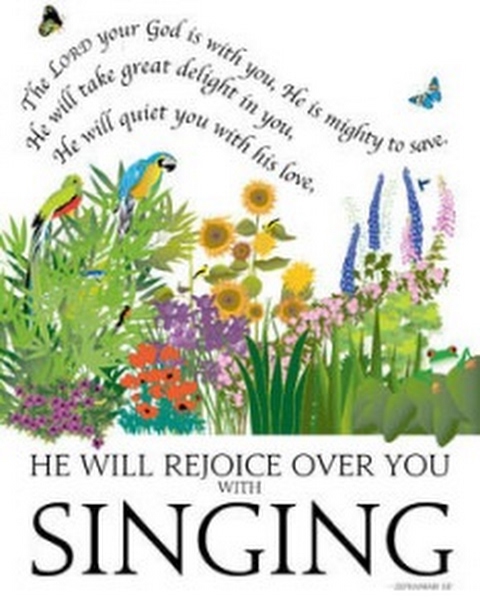 Sing aloud daughter of Zion,
Be glad and rejoice in your heart;
As you can roar like a lion,
The Word of the Lord to impart.
All your judgments God took away,
He has cleared away any foe;
He is your King that you obey,
Never fear evil that you know.
For on that day it shall be said,
Fear not, let not your hands grow weak,
The Lord nourishing you are fed,
From everything that you may seek.
The Lord your God is always near,
As the mighty One who will save;
He rejoices when you revere,
Assuring you are not a slave.
No longer as a slave to sin,
As you will be resting in His love;
Songs of praise are filling within,
As blessings flow from up above.
He will gather of those who mourn,
So that you no longer suffer;
He will be near where you sojourn,
Who will comfort as your buffer.
Behold, at that time He will deal,
The affliction from oppressors;
All of your wounds the Lord will heal,
Cause shame to any aggressors.
At that time He will bring you in,
As the faithful come to gather;
Allowing all for to begin,
Purifying all together.
Copyright © 2021 Richard Newton Sherrer
---
Favorite
Favorite
Comment
Comment
Share
Share
Report an item by sharing it with support.
© individual authors and creators. Create, Share and Profit at
etastic.com
.