Endangered straight couple
Category: /General/

(801 views)
0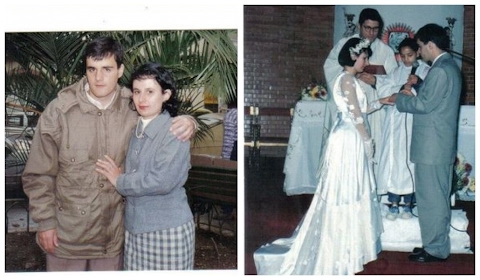 endangered straight couple
Controversial or not.
But nowadays,
With so many different insides,
Accept the straight couple,
The key and the lock,
What leads to pregnancy,
It will be chaos.
Is it extinct?
Respect for those who are not.
I miss Everaldo (Luana),
A wonderful being,
Former student, I mean, former student of Lauro.
But also from Isaiah, and others.
All the time, nowadays,
It seems to be illegal,
Being married to a man, having children,
Everything seems to have changed.
Did my grandparents, my father,
Were they prepared?
I'm still learning.
The world of my daughters,
One dancer, the other stylist,
A world full of nice people,
Trans, gay, and others.
But if I respect them,
I also want to be respected for being straight.
After all, I'm different too.
And, with respect we make a better world.
Reflective poetry handwritten in SP 5/7/2021.
Saudades - Nascélio - aka: Banana.
Today transcribed for this site.
Teka Castro.
Married for 25 years to Eduardo Riveiro - Silver Wedding
---
Favorite
Favorite
Comment
Comment
Share
Share
Report an item by sharing it with support.
© individual authors and creators. Create, Share and Profit at
etastic.com
.