A Good Servant
Category: /General/

(12 views)
0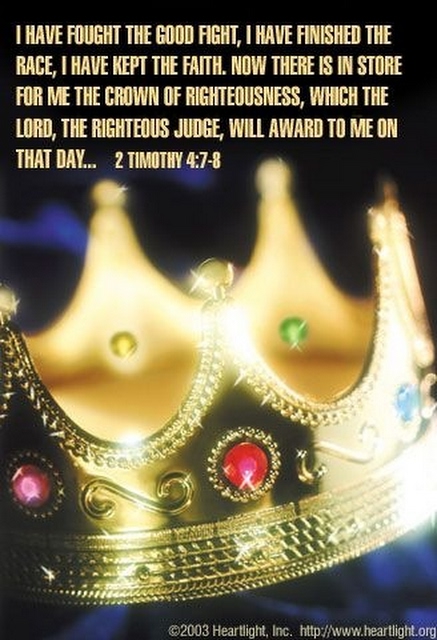 Now the Spirit expressly tells,
Within in the latter of times;
Someone may depart that expels,
From their faith for committing crimes.
They trust in deceitful spirits,
And the teaching of the devil;
From the dark side that elicits,
Immoral acts that is evil.
Insincerity of liars,
Whose consciouses are distorted;
That are seared by the desires,
That the devil has exported.
They are forbidden to marry,
As they abstain from eating meat;
Created what they will carry,
Thanksgiving for truth they greet.
All created by God is good,
And nothing to be rejected;
Will be receiving as it should,
With thanksgiving not neglected.
It is made holy by the Word,
By the Word of the Lord and prayer;
Sanctified by what we have heard,
With everyone that we can share.
If you put these to the brothers,
You are a good servant of Christ;
While spreading the Word to others,
Reasons why He was sacrificed.
Words of the faith in being trained,
And for having a good doctrine;
Knowing the knowledge you have gained,
For your spiritual discipline.
Have nothing to do with the tales,
Old wives fables are irreverent;
Keep on the straight and narrow trails,
Only things that are reverent.
Physical training has value,
But godliness values are more;
Let a godly life continue,
Allowing His blessings to pour
Copyright ©2021 Richard Newton Sherrer
---
Favorite
Favorite
Comment
Comment
Share
Share
Report an item by sharing it with support.
© individual authors and creators. Create, Share and Profit at
etastic.com
.