Demonic Influence
Category: /General/

(12 views)
0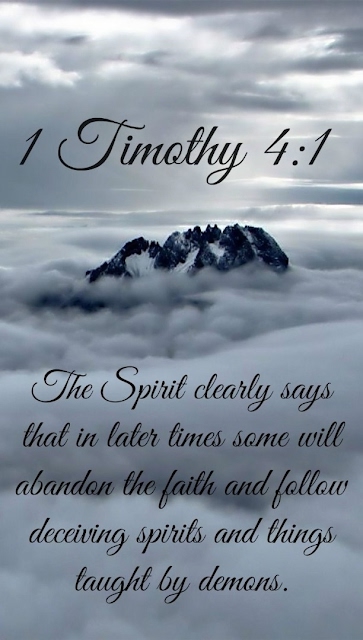 The Spirit says in latter times,
From their faith many will depart;
Deviating in doing crimes,
Demons hardening of the heart.
Seducing spirits giving heed,
Devoting doctrine of devils;
From Satan they begin to feed,
A new normal from the evils.
The hypocrisy of liars,
Insincere conscience that are seared;
Being scorched by the hell fires,
That many turned to and revered.
Because of the marriage who forbid,
Require abstinence from food;
That God created had not hid,
From those with a spiritual mood.
To be received with thanksgiving,
By all of those who do believe;
Aiding their spiritual living.
Through all the truth that they receive.
For all things created by God,
Is for the good not rejected;
To give thanks and honor and laud,
As nothing to be neglected.
For it is holy made sanctified,
By the Word of God and through prayer;
Because of Christ was crucified,
And we are to show loving care.
Copyright © 2020 Richard Newton Sherrer
---
Favorite
Favorite
Comment
Comment
Share
Share
Report an item by sharing it with support.
© individual authors and creators. Create, Share and Profit at
etastic.com
.