Living the Message
Category: /General/

(18 views)
0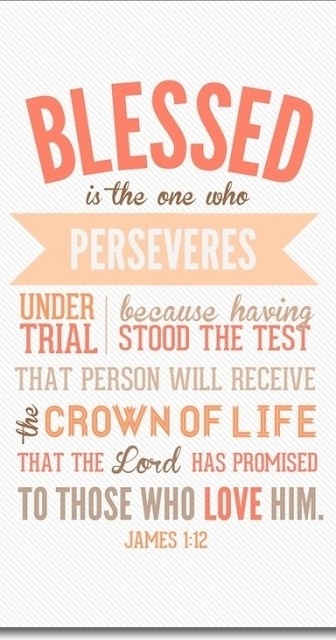 Bless the man who remains steadfast,
Through tribulation and trials;
Knowing that all it will soon past,
Unpersuasive through denials.
For when he has withstood the test,
He will receive the crown of life;
Since God knows he had done his best,
Coping with the toils and strife.
God has promised to those who love,
And not enticed by temptation;
By all the worldly things thereof,
Being caused by depravation.
Let nobody say when enticed,
They are being tempted by God;
No temptation because of Christ,
As long as you honor and laud.
God cannot tempt one with evil,
And He Himself will tempt no one;
Only one tempts is the devil,
Who attempted tempting the Son.
Each person is tempted when lured,
Enticed by his own desire;
Drawn away by lust that obscured,
The total picture acquired.
Then desired when it conceived,
Allowing the birth of a sin;
Because of the pleasure believed,
Overshadows death to begin.
Allow not ever be deceived,
Each perfect gift comes from above;
Through the Holy Spirit conceived,
From the Father of light with love.
For His own will He brought the Word,
Of truth that is kind of first fruit;
Unto all the people must be heard,
Implanted having a deep root.
Let all of them be quick to hear,
Be slow to wrath and slow to speak;
Humbled to God who is revered,
No evil or wickedness seek.
Copyright © 2020 Richard Newton Sherrer
---
Favorite
Favorite
Comment
Comment
Share
Share
Report an item by sharing it with support.
© individual authors and creators. Create, Share and Profit at
etastic.com
.