Letter to my children and family.
Category: /Letters/

(188 views)
0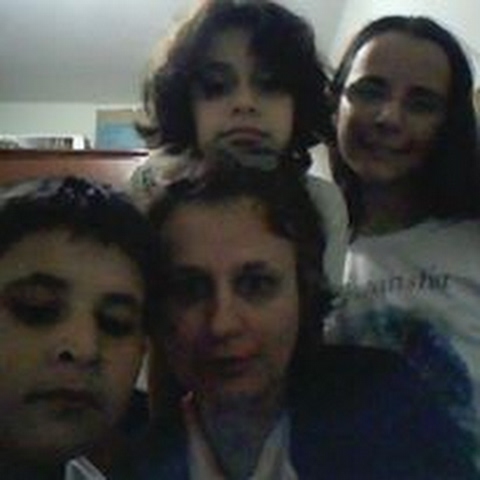 Letter to my children and family.
São Paulo, November 5, 2019.
Brasilia time 11:51 am.
Today is a sad day for me, memories that I've tried to erase, but it didn't work. Things from Tereza, like in the soap opera Queen of the Scrap "Things from Laurinha".
Well, today, although it is a sad and sweet memory, I still thank God for having come this far. I do not leave money to my children, but I hope that my example in taking care of the Environment, in trusting in God, and it is under everything the light of truth, of sincerity, of work, of good to others, of donating the people who need it most. To plant a tree according to the criteria of the region where they can live. Always recycle, because Nature will be grateful. Don't stop cleaning the house, and take care of your wardrobe, and stop this mania to change your cell phone, I don't know but today you are old enough to watch Diamond of Blood (
http://www.adorocinema.com/filmes/filme-61469/
), is from 1990, but very current, because small not only Africans, but from other continents die every day, to look for the most diverse materials for the current devices, and today, like a game, a drug, the cell phone has become an addiction.
Dear children, I do not leave material goods for the three of you, but I ask you to take care of the space in which you live, leave everything in order, and it is not a shame to recycle and sweep the sidewalk and my thread.
Nor is it a shame to wash, iron, cook, and save money to eat well tomorrow. Forget soft drinks, sweets, and other industrialized products, although it is still difficult for me, let us have a more balanced diet, I believe that we do not need to murder our animal friends to eat their meat.
Children, the Church is not only a social temple, where we should go every Sunday, or rather every day, but the truth is that our Mass is to take care of what God has given us for free, and we don't need to envy anyone.
I am writing this letter today, I do not know the day of tomorrow, but I hope that you will be friends, and that you will always share the truths. Never give up learning, if the life project ( #inova_educacao ), is not going to go to college, fine, enjoy what you have learned, and know that we are in constant learning.
I wanted to leave for all of my family, love, respect, and the memories of those who have already left for the Encounter with God, and as I believe, may one day come back and is with you, I miss my uncles, cousins, and all who passed through my life.
Perhaps, many see this letter as a farewell; yes, it is a farewell, I don't know the time, the day, or why, but one day my matter will also decompose, and I will have to leave.
I leave my writings not only impressed in the anthologies that I participated in my life, but in the writings of the internet, which are time as Téka Castro, but also as Tereza Cristina Gonçalves Mendes Castro, because I would like at least my children to be proud of my writings. I know that I am very passionate, but I love writing, and I love loving you, tears begin to tear my eyes.
Well, I still leave the friendship of the three of you, who are brothers, and know how much I and your father believe, pamper and respect the individuality of each one.
My girls, they are princesses, and my boy, my prince. May God bless you every day, and may I have extended my mission with you and I leave here a kiss so that you never forget this mother, crazy, for having done chemistry, although she wanted medicine, and for loving to write, and today especially thank you for the Day of the Portuguese Language, for each Master of the Discipline who passed and taught me to love this Language in a simple way. Thank you.
Children, I love you, and I wish you all the best for each one of you, I didn't register this letter in a notary's office, and I did it directly in the sites where you are written, this is part of our lives, in the summary of our so special life, where I learn every day, with each one of you.
And, I leave to my 4 nephews, whom I love, to be happy and also take care of the Environment, because Nature thanks you. We must not destroy it, and remember Luis Felipe, Vinícius, João Matheus and Júlia Vitória, that the aunt may not always be close to you, but you are in my heart and I ask God to help you in everything you come to do.
Children, stay with God and respect one another.
I love you.
Plant a tree, write a book, and adopt love and dialogue with your eyes always.
Greetings,
Mommy.
Tereza Cristina Gonçalves Mendes Castro, mother, daughter, wife, writer, teacher, environmentalist, spiritualist, ephemeral and passionate.
Translated with
www.DeepL.com/Translator
---
Favorite
Favorite
Comment
Comment
Share
Share
Report an item by sharing it with support.
© individual authors and creators. Create, Share and Profit at
etastic.com
.