Future after Death
Category: /General/

(19 views)
0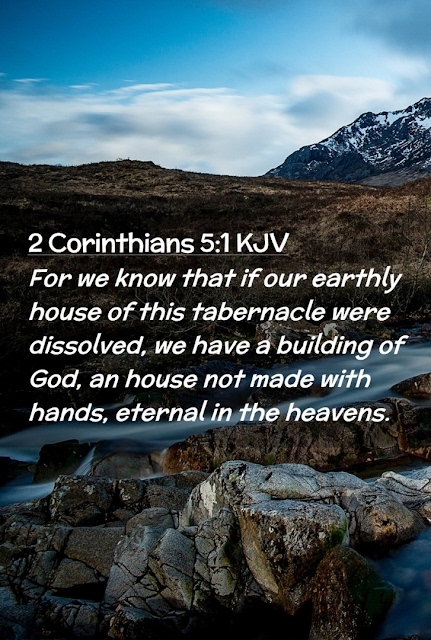 If this earthly home is destroyed,
Then we have a building from God;
Eternal in Heaven deployed,
That would be not man-made or flawed.
For in this house we would then groan,
Longing for heavenly dwelling;
Being our eternal home,
Knowing that love is excelling.
Being clothed we will not be nude,
By putting on a righteous gown;
No longer arrogant or rude,
Also wearing a golden crown.
Since we have been wearing this robe,
We are still groaning and oppressed;
That we never would be unclothed,
For we know that the Lord has blest.
What was mortal shall fade away,
That was in your previous life;
Since you no longer go astray,
No longer be burdened with strife.
Christ has prepared us for this thing,
Gave His Spirit to guarantee;
Through salvation to us would bring.
Adoption is a certainty.
Copyright ©2022 Richard Newton Sherrer
---
Favorite
Favorite
Comment
Comment
Share
Share
Report an item by sharing it with support.
© individual authors and creators. Create, Share and Profit at
etastic.com
.